Essential Things To Look For While Hiring a Development Firm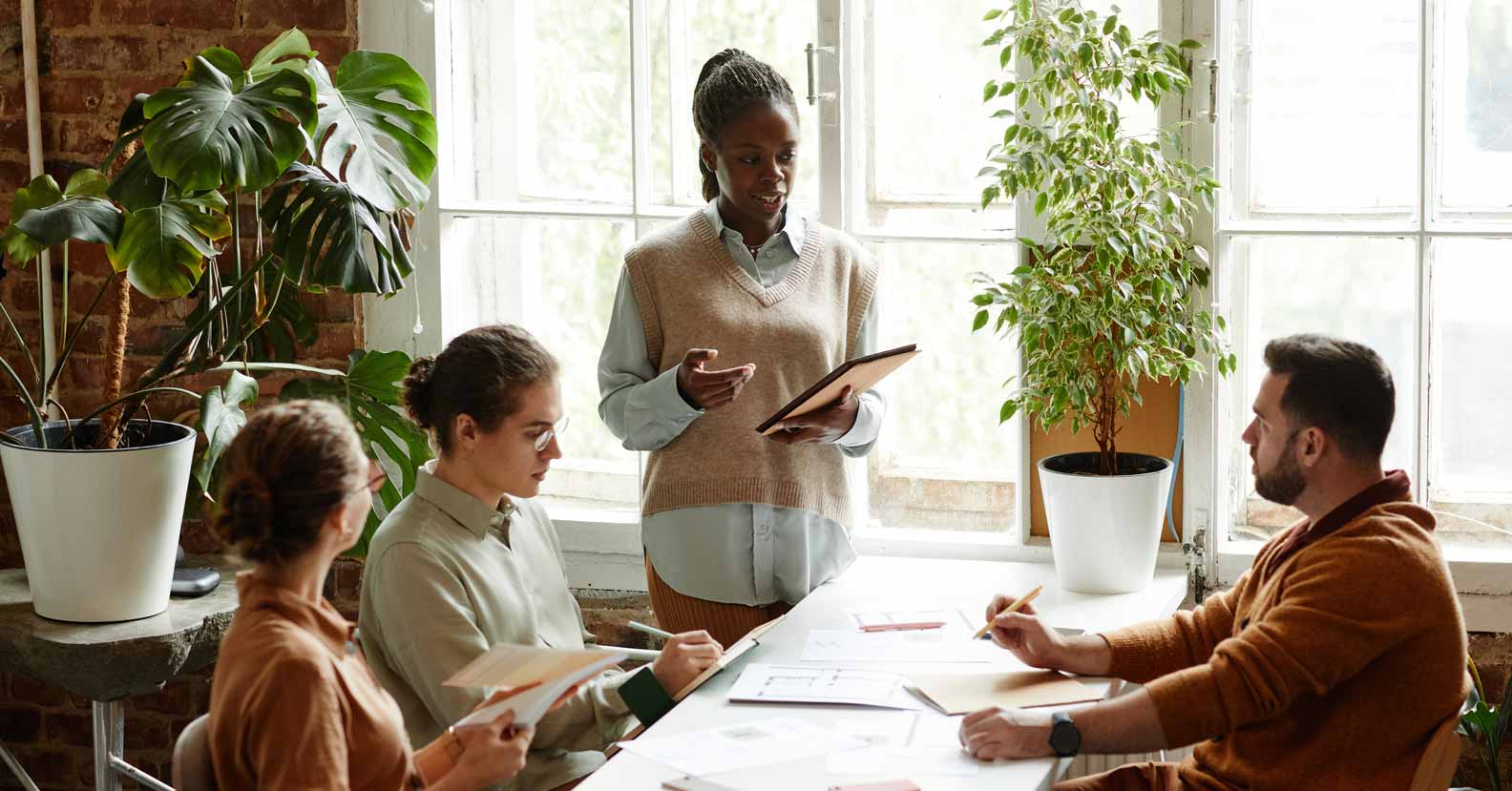 Let's face it, software development is complicated and expensive.
How can you be sure that you're even choosing the right team for the job when you barely understand what even goes into the project?
And to make matters worse, if you get it wrong, you'll need to spend another small fortune starting the entire project again!
Well, I have some good news for you. This is a problem we solve every day at Co-Foundry. Helping people like you understand exactly how the software development process works, and making sure you get the most from your investment, is what we do.
In this post, we're going to cover exactly what you need to know when looking for a software development team that will actually get your project completed the way you want it to be.
Let's get to it…
What Does a Software Development Company Do?
Firstly before we dive into important things to consider before hiring a development firm…
Let's take a quick look at what software development companies do.
A software development company is an agency that helps design, build and maintain applications, frameworks, and other software tools for their client or business.
While every software development team differs, they usually consist of software developers, project management team members, and at least one product owner, a worker who is held accountable for ensuring your goals are met.
What Types of Companies Exist and What Makes Them Different?
If you want to find the right fit for your software development needs, you need to understand the business models different software developers are using. Here are some of the models that companies choose when hiring a software development company for their projects.
Onshore
This is a partnership model that takes place when the company is in your region, locally sourced. You can visit the company and have in-person discussions with them. Quality assurance and control are a plus in such firms.
Offshore
This is the type of external assistance when the company you choose is in an offshore location. You outsource software development to a firm that is sitting in another country. The pros of hiring a software development outsourcing company are that it may cost less than the onshore company.
Nearshore
Software development companies refer to agencies that are located in neighboring countries, where the cost of hiring engineers is lower compared to hiring talent in-house. Similar to offshore but it may be easier to meet in person if ever needed.
Hybrid
This is a fairly new model that has taken shape. Hybrid models offer offshore and onshore to ease communication and collaboration while providing lower costs.
In such a case, the accounts manager or project manager is in the same country as the company but has their main development team or tech experts sitting offshore.
It lowers the overall cost of development similar to outsourcing but also offers to minimize any communication gap.
What To Look For When Choosing A Software Development Company
When you are choosing a software development partner for your needs, there are various factors you want to look at.
Comprehensive list of services
One of the first things you want to consider when choosing a software development company is if they can cover all of your needs.
Start by inquiring about the team structure that is useful to your project, how they build custom software, do they have project managers, designers, developers, or quality assurance professionals.
Experience and Projects
Experience is a key factor when outsourcing a software development company. In general, the more experience a company has, the more projects it has likely delivered.
If you have a few software development companies in mind, take a look at previous work they have done for other clients to give you a better idea of their experience and services.
Check the work portfolio of the company. This will tell you whether they are the right fit for your software development work or not. Analyze your idea and check out the types of software the company has built to see their level of professionalism and quality.
Experience with Your Type of Project
Ask about the experience the development team has in working on the features you need for your development project. They should be able to show you examples of these kinds of features working on other projects, or at least something very similar.
See if the team has knowledge of the latest technology to make sure you're leveraging the most up-to-date tools for the job.
Technology Stack
One of the most important reasons why companies look for external software development firms is because they have expertise in technology outside of their field. Most software companies should have a portfolio with their preferred versions and frameworks that can help elevate the level of software.
Check out their technology stack, and what certifications or partner certificates they have achieved to know their level of expertise in their technology stack.
Their Processes and Structures
During your first contact with a potential software development company, pay attention to their communication and approach. Are they just saying OK to everything you say, or do they ask questions and give suggestions?
Yes, getting an OK is always a great thing to hear, but getting questions and suggestions suggests someone who wants to help you get what will work, not just make you happy in that one meeting.
Make sure to also ask about the process they're using while building software. We suggest using a company that uses agile software development, which means building software in smaller, more manageable chunks. It is a process that provides more flexibility when it comes to changing priorities during the process and incrementally improving the solution that is being built.
Assurance about User Experience
A software product's performance is largely determined by the user of the end product. As a result, developers cannot ignore this very crucial aspect of user experience.
A great development team always keeps the user experience in mind as it assesses and confirms the quality of the software. With its expertise and experience, the team is here to fix any issue the user encounters and ensures the desired user experience is provided.
That's how the product delivers value in the end after all. If users can't easily get around your app or platform, it isn't going to go very far.
Choose a company that develops software products that prioritize user experience. You may find many software development companies that boast of their extensive experience and expertise, but talking to their clients will be the best source of information that won't be biased.
Does The Company Have a Variety of Specialists?
If you're looking to hire a company, they should be able to handle your software development as a whole.
To ensure that the company you choose has the capabilities to handle all of the aspects of software production and would be able to meet all of your needs, their team needs to have at least these 5 types of specialists:
Engagement Models
You don't want to have any regrets when outsourcing developers. To avoid losing control over your project, check the company's engagement model.
You want to check what engagement models they offer. You may need to hire a single developer from them, get a complete project outsourced from them, or hire a team of developers.
Do They Provide a Good Value for Money?
Before you go all-in with your project, make sure that the price is not the only benefit a company you're looking to hire has to offer. Compare prices between different software development companies, in addition to looking at the bottom line, you also need to make sure to compare what you get for a certain price.
Often, a reliable and experienced team ends up being cheaper in the long run because their work will be more efficient and of better quality — even if their price per hour is at a comparatively higher rate.
As the saying goes, if we had a dollar for every project we've had to rebuild from scratch because the first team cut corners, we'd be gazillionaires.
Reviews & Testimonials
This is undoubtedly one of the easiest ways to find out about a company's work and its promises. Have a look at reviews online about what their clients or previous clients have to say about their experiences with the firm.
Definitely check out the company website to find testimonials from their clients for a deeper insight into how they work and engage with projects and clients.
More To Look Out For:
Whilst the above are the main factors to consider before hiring a development team, there are smaller things you too should be looking out for to ensure you are joining hands with the right software development company.
Go through the software development company's website and analyze the quality and attention to detail on different pages
Quality of the content on the website blog, guides, or other resources
The social presence of the organization can sometimes give more of an idea about its company culture. Don't use this alone though, as many productive software teams don't heavily concentrate on social media for their marketing.
We are Here to Help Your Businesses Digitize Their Processes
Globally, software has become an integral part of every industry and sector. Increasing demands for powerful and automated infrastructures have led to the industry's rapid growth in recent years.
Any business must have a successful business model that ensures growth and success. To run their business and generate revenue, they need well-built and robust digital platforms and mobile apps.
At Co-Foundry, we work closely and collaboratively with our clients to build the most effective tailor-made solutions. We don't take shortcuts or skim steps, which is how we have built industry-leading software for clients like Dulux and Elint.
We're available for new projects.
If you have an idea you'd like to discuss, share it with our team!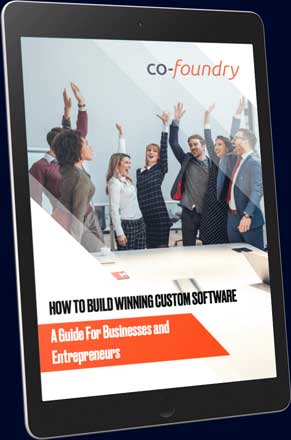 Want Help With Your Software Project?
Get Our Free Ebook: How to Build Winning Custom Software – A Guide For Businesses and Entrepreneurs
By subscribing, you agree to get emails from Co-Foundry. We'll respect your privacy and you can unsubscribe at any time.