How To Choose A Web Or Mobile Application Development Company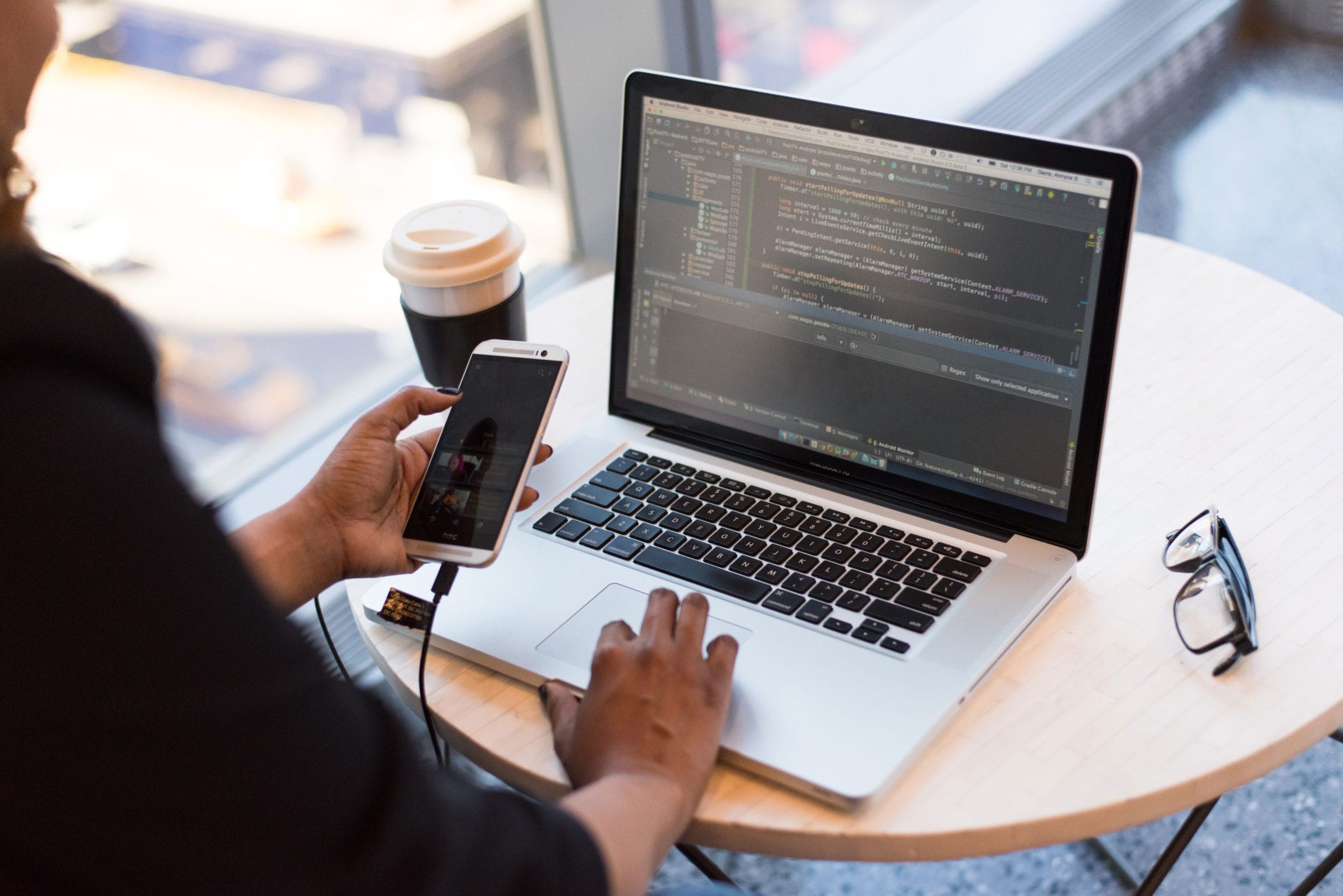 You've realized you can change the world by leveraging technology. You've got a fantastic business model that will leverage a cloud-based web app to best serve your customer base. You have your funding plan worked out. The dream is real!
But to make this real dream a real business you need to answer one big important question:
Which application development company do you choose to execute your project?
Having delivered completed software projects with local and international businesses in the public and private sectors we've learned a lot about this process. We know how important it for both parties to find the right fit.
The following points and questions will help you make this decision less of a nightmare.
How long will it take to build and launch?
No web app development project that is half-decent is going to be completed overnight. At least not until technology significantly matures.
You want to make sure your selected developer can lay down a concrete schedule that will get your app online as fast as possible, while still ensuring high quality and great user experience in the result.
When you interview various developers ask them about their process and estimated schedule for going live. A dependable application developer will always make sure they get the full information needed to create an accurate proposal. Without this how would they even know exactly what's involved in the project?
What is the app developer's process?
Closely related to timeline is the project management methodology the web development company uses.
Two broad management systems are used in the app development industry:
Waterfall
Agile
The advantages of Waterfall are a fixed predetermined cost and a set predetermined scope.
A Waterfall project is a project in which the entire app is scoped, priced and then built exactly to this scope. Once it's done it's done. Users' needs are assumed and not extensively tested in the real world. So while you may save some cash, you're not necessarily going to end up with a great product.
Agile means the project is delivered in workable modular iterations. So your developer is going to get you a minimum viable product as soon as possible. You'll immediately begin delivering to your user-base. Then the next iteration will be a new functionality (and possibly an updated basic functionality.) Every new addition to your web app is user-tested. So you know exactly what is actually needed in the real world.
Agile has become the dominant methodology used today because let's be honest, it's become a user-experience centric world. If it takes an extra click or a longer load time, you've lost a percentage of business right there. Multiply this by each user interaction over time, and you've lost out on millions.
Tech monopoly giants are only growing stronger and gobbling up more market share. If your app feels clumsy and annoying to use how long will your client base remain loyal to you?
Case studies and client references
You're obviously going to want to make sure your chosen web or mobile app development company can actually deliver the goods.
The easiest way to know this is to see their past results. Do they have case studies of successfully completed projects?
Do these projects show real ROI for their partners?
Of course, an obvious vetting process you can use is to simply call up the owner of the businesses in each case study and ask them.
People love to talk about how they developed their technology platforms. It's a huge achievement. Trust me, we know!
This in itself can be a valuable source of information in helping you decide on your software application supplier choice right there.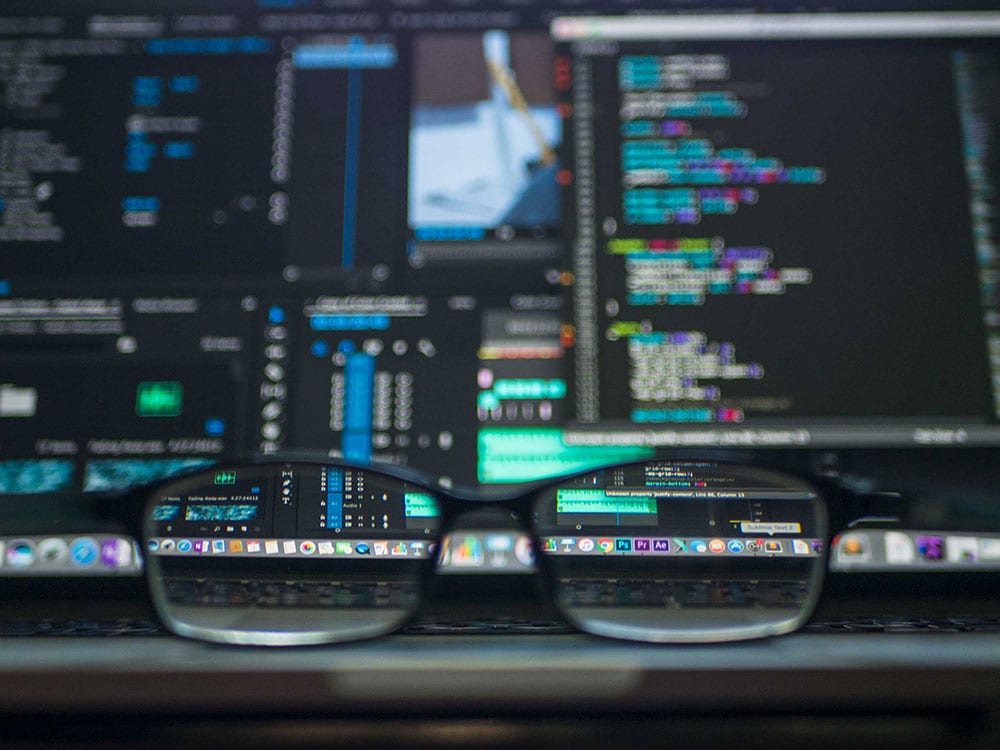 Read their blog
Very much tied to case studies and past client references, what does the company in question's blog say about them?
You can get a really good feel of the web app development company's values and standards by simply reading some of their articles. If you're finding well-explained, informative articles that also show consideration for their customers, you're probably going to find the companies values are exactly that.
You'll also probably end up becoming far better informed in the software development process in general which really can't hurt if you're getting into this game right?
Where is the software development done?
It's become a bit of a fashion to get software developed in the IT sweatshops of the East. Countries like India can seem attractive because of their often lower prices. This may seem attractive at first.
However, the widely varying quality and slipshod customer service are unfortunately quite common in this economy. No price is too cheap if you're simply not going to get the application you want at the end of the day.
All of our software development is done in-house by experienced developers. We'd advise ensuring you go with a dependable supplier and not just the cheapest (more on this later.)
How experienced will the software engineers who work on your project be?
The app development industry is exploding. There are literally not enough developers on earth right now to fulfill the demand, and it's only going to get worse.
Unfortunately, this means a lot of new players are rushing to the market who don't have the track record or experience to really understand what's involved in getting you a world-class app.
App development a complicated process, involving technology, project management, design, integration, user-experience and more. A newbie isn't going to have these processes down and you're going to end up paying the real bill in the end in terms of lost revenue from your half baked application.
Choose an App development company with a history of reliably providing continual high-standards over several years. Again, you can interview them and read their case studies and reviews to establish this.
Understand application development costs
Naturally, you're going to want to work on a budget that suits your needs.
The cheapest app company on the market is probably not going to be the cheapest in the long run. Having only limited funding for your project, it's going to be a slap-dash race to the finish line and your app may never even work fully.
Like with many in industries web and mobile application development you generally get what you pay for. Go into this game expecting to pay a little more than you at first may have expected and you'll be a whole lot more satisfied with the results.
To help you answer this costing question we've put together this business website pricing resource.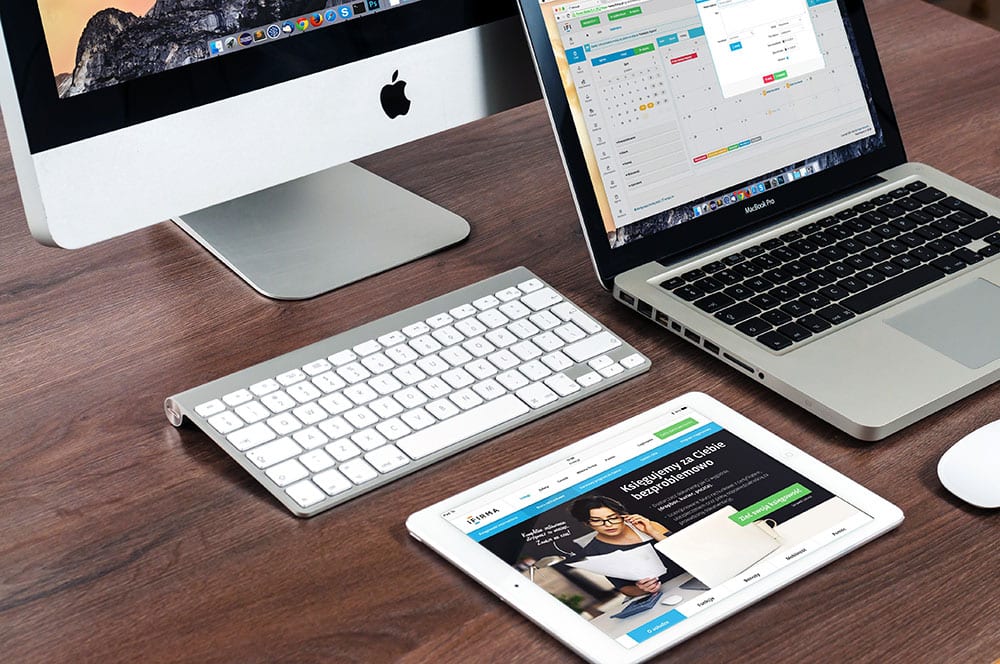 Summary
Choosing the right web or mobile app developer can be a challenge. Using these guidelines it'll become a lot easier.
To choose the right developer, find out:
How long will it take to build and launch?
What is the app developer's process?
Case studies and client references
Read their blog
Where is the software development done?
How experienced will the software engineers who work on your project be?
Understand application development costs
Co-foundry has completed over 100 software development projects and helped over 114 businesses with their custom software needs.
We know this game. We also know how important it is to find a good partner for your development requirements. If you're looking to partner with a reliable, results-oriented app development company that values speed, customer service and user experience, we'd be happy to discuss your project.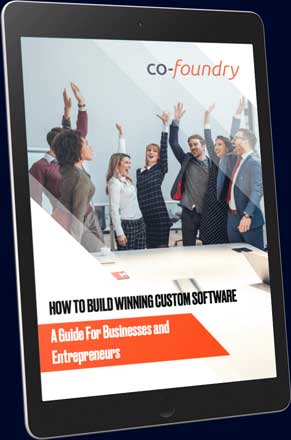 Want Help With Your Software Project?
Get Our Free Ebook: How to Build Winning Custom Software – A Guide For Businesses and Entrepreneurs
By subscribing, you agree to get emails from Co-Foundry. We'll respect your privacy and you can unsubscribe at any time.