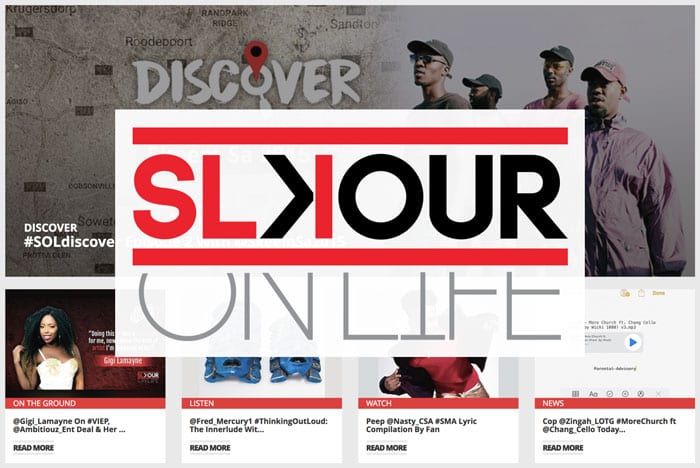 How an All-African Multimedia Cultural Phenomenon was born
13 million downloads, 1.8 million users in 2019 alone, major Ad revenues from well-known, household brands and millions going directly back to South African artists… All achieved 100% organically with zero Ad spend.
Whether you're into urban (hip-hop) music or not, you have to look at Slikour On Life and wonder… How did they do it?
https://youtube.com/watch?v=lJk-rbcGzoM%3Ffeature%3Doembed%26enablejsapi%3D1%26origin%3Dhttps%3A
Slikour On Life is a multimedia online platform centered around African urban music and urban music culture. It takes its name from founder Siya Metane's street name "Slikour". It's part niche news channel, part video (artist interviews and music videos), part streaming audio and audio downloads, part social media music sharing and all passion.
Regular personal video interview-style shows with leading musos give a deeper insight into their art and connect fans more closely. Anyone can upload, download and share tracks and videos, giving Slikour On Life a social media-like quality, all centered around the music.
The platform is monetized through banner ads, and influencer marketing (chosen artists paid to promote brands they're comfortable backing in their content.) Big brands like Bacardi, Castle Lite, Showmax, KFC and Capitec have taken notice of the reach and engagement levels of the platform and use the platform to advertise.
The Journey
Himself a muso from the South African hip hop group Skwatta Kamp, Slikour On Life Founder, Siya "Slikour" Metane had a vision to change the urban music industry in Africa. He began a quest 5 years ago fueled more by passion than any major investment funding.
"I mean the most important thing for me was to find a stable platform that could handle the traffic volume.
I'm emotionally invested in the music world. I always wanted to build a platform for the music market. I see how people consume audio, and video, and African culture.
The solution was to create a music platform to grow fast."
-Siya "Slikour" Metane
Siya realized early on that to make this vision a reality he'd need the assistance of a development house who could take the website where it needed to go.
"I looked at other platforms and what was popular, looked at what Co-Foundry could do, and that was the beginning of the relationship really.
They were able to answer the needs of the platform.
When I found Co-Foundry, they were just walking around the passages of our offices (they worked in the same building) and another business recommended them. Slikour is a long term project. Not a one-off project, it's an evolving process. They had to understand my tantrums and I had to understands their counter to my tantrums."
-Siya "Slikour" Metane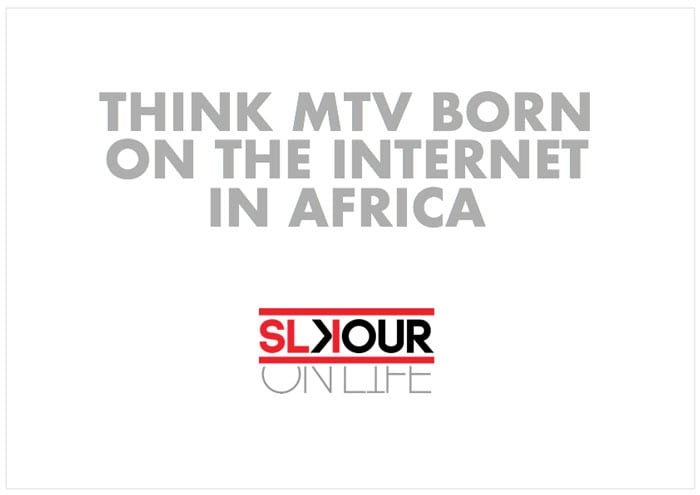 Background
"I'm a muso by default. From a group called Skwatta Kamp. I've always been able to connect the dots from my time in marketing.
I started Slikour On Life as just a website. At the time the business model was going to be banners, then influencers were the next step. Then the full-service offering. All packaged under the culture and content umbrella.
Other digital agencies are driven by brand, ours is driven by passion.
We haven't even started, we're still very niche. We want to spread ourselves across every African subculture.
In marketing terms, I'm segmenting people based on culture. We've cornered one market segment – urban music. As we develop we can corner black culture in general."
-Siya "Slikour" Metane
Stats
The site slikouronlife.co.za has had:
over 2 million visitors so far.
13.6 million downloads on the site.
Monthly traffic now averaging 250K visits a month with year on year growth averaging around 30%.
Organic search growth has recently spiked to all-time highs, showing the growing popularity and demand for this platform.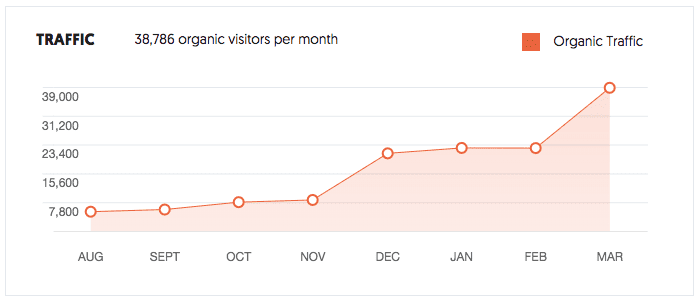 The Co-Foundry Partnership
As mentioned earlier the business has worked closely with Co-Foundry development house, building updates and functionality to the platform.
"Working with Co-Foundry…. It's always about the turnaround for everything… when I need stuff to get done they're always able to come back in time. Not just with me, but any part of my staff that reaches out. Any one of my staff that reaches out, Co-Foundry always gives them the same treatment. They work together as partners a whole.
I feel positive about it, how Co-Foundry has worked together, and we're still working together, as a journey. It's been good up to now.
It's online, it's digital. I'm not a developer I'm a rapper. So for them also to take the time to understand what I'm saying is quite something. I can't say I watch YouTube videos to understand (web development) (laughs). They accommodate my lack of knowledge."
-Siya "Slikour" Metane
Future Plans
"One thing that we do know when we compare our platform to Apple Music, things like Spotify, Netflix. Our UX (user experience) is terrible compared to that. The next step is good user experience. A seamless one. Like on one of the apps. Apps are growing. We wanna make UX seamless. That's as much as I can say about the future."
-Siya "Slikour" Metane
With the growth spike of online demand for Slikour On Life only growing rapidly, we can only wait in eager anticipation to see just how huge this vision becomes.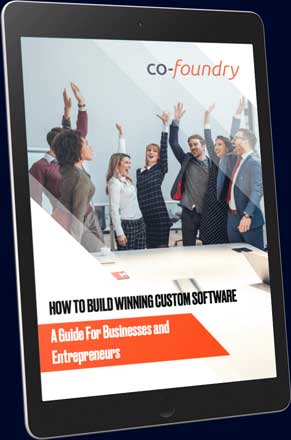 Want Help With Your Software Project?
Get Our Free Ebook: How to Build Winning Custom Software – A Guide For Businesses and Entrepreneurs
By subscribing, you agree to get emails from Co-Foundry. We'll respect your privacy and you can unsubscribe at any time.