How To Win With Mobile App Development In South Africa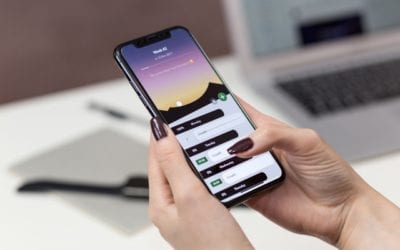 When you think mobile app development, does South Africa immediately spring to mind as the best place to look for an app developer?
Hint: It should!
Why Choose A South African Mobile App Development Company In The First Place?
You may not realize it, but there is no shortage of great tech companies built by South Africans. Tesla, WooCommerce, SYSPRO, PayPal, and Ubuntu are just a few well-known examples.
South Africans seem to have a rare combination of technology mindedness, entrepreneurial skill and a general ambition for problem-solving that makes for legendary software and app developers.
Factor this in with a favorable exchange rate and an economy that encourages entrepreneurship and you have a recipe for dynamic app development success!
South African's also have a general reputation the world over as hardworking, straight-talking, friendly people with a great work ethic and perfect English.
What about outsourcing app development work to countries in the East?
It may seem cheaper at first. When it's done, add up the time wasted on communication difficulties. Then add up all of the quality sacrificed on cutting corners to get a bare-bones product that looks and feels as cheap as it costs.
South African mobile app developers provide an ideal meeting point between high quality and affordability.
All of our Co-Foundry development team sit right here in our offices in Johannesburg, South Africa. We don't believe in outsourcing work to cheaper, off-shore resources we can't fully trust to deliver.
When Is The Right Time To Build A Mobile App?
I just want to build an app!
If we had a dollar for every time we heard that one…
Building a mobile app can be a tremendously successful strategic move for your business…
If you keep in mind one thing:
There needs to be a reason for your mobile app to be developed in the first place.
Think of your customers and the journey they take in interacting with your business, your content, your products and services, your support or sales teams and so on.
Does an app make it easier/more pleasurable/cheaper/faster/more profitable for you/less distracting when interacting with your business?
What is the exact value that a mobile app provides to your customers, staff or business in general?
1. It's less distracting than accessing your website in a web browser
The primary reason an app helps you is to do with the attention span of the modern mobile user. Think of a goldfish. No, actually goldfish probably have longer attention spans than human beings online in 2020.
Your user is swimming in a sea of possible websites to choose from, and your browser-based web app is competing with the next hottest thing on legs, wheels or whatever! When you're just one click away from losing the attention of your user an app starts to make a whole lot more sense.
About to make a sale or process an important document? Not anymore! They just bounced to another more interesting website with half-naked… well, whatever they're into. A mobile app makes it one step harder to leave your platform.
Consumers spend three to four times longer browsing on mobile apps than they do on web browsers. That's three to four times more opportunity to get them to do the action you want them to.
2. You control the user environment
With a mobile app, you can make the choices your user takes completely defined by your own needs. You also have full use of all features of the mobile device. Because most of the reusable structure of the app is already downloaded on the device, the speed of use is much faster than on a web browser.
With a mobile app, your user now only has the choices you have given to them. With a web app or in-browser tool they make have loaded notifications, browser extensions and a whole lot of other noise that you can't do anything about.
3. Branding bonus
Your app is your app. It may seem like a small thing but when a user interacts with a mobile app they're not just browsing, they're going on… "Facebook", "Amazon", "FaceTime" etc.
In the mind of the user, they are using a tool made by Apple, Google, Microsoft, whatever.
They now own a little piece of your brand real estate. Even if they don't realize it.
Having to open an app that loads with your branding every single time it's used has a huge effect on how important your brand becomes in the mind of the user.
How does someone really get to know someone else or something else? They spend a lot of time around that person or thing. An app enables your users to become very familiar with your business and your brand.
Familiarity breeds acceptance, trust and makes sales and other processes much more free-flowing.
4. Convenient for the user
Lost your password again? Can't find your settings? Locked out of the website with no One Time Pin arriving?
An app makes it easier for the user by having a one time only login and an easier to use dashboard that is set up only for the purpose your app was made for.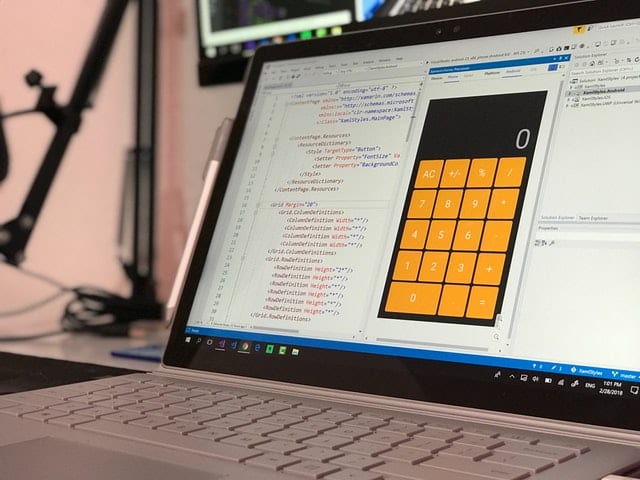 Content May Be King, But With Mobile Apps, User Experience Is Emperor Of The Universe
As we've just touched on, with a mobile app you're completely in control of what the user can and can't do.
Because of this, it becomes that much more important that you make it easy and intuitive for the user to use your app if you want them to adopt it at all. The decisions a user can make have got to be as obvious as possible.
In this digital age, users wanted to feel empowered and in control. Making it easy to choose what they want on a platform gives them this feeling and keeps them coming back.
Think of some of the most successful apps in the world: social media platforms. You have a feed… You scroll down. You interact with what you like. You scroll down. It's very, very simple.
At Co-Foundry we've realized that user experience is at the core of mobile app development and software development as a whole.
Who are you building it for and how does it help them? should be one of the questions right at the front of your mind at every step of the mobile app development process.
If your user base isn't going to adopt your mobile app because they can't understand how to use it, what are you building it for?
Building Your App User Base
Which brings us to another very important aspect of this mobile app development journey.
Just as important as the development of your mobile app is the development of your mobile app user base.
How are you going to get the word out and encourage downloads?
Marketing your app needs to be as much of a priority as the production of the app itself. Both need to be successful for the mobile app to be considered a success.
We highly recommend starting to build your audience first if you don't already have one.
A mobile app is there to make it easier for your audience to fulfill a certain need that they've already come to know you for. Your users will adopt your app much more easily if they've already come to trust your content, services, products, and brand in general. Getting that download becomes an easier sell.
Are you a custom-built social media music sharing platform? It makes sense to give your users that improved experience by building them a mobile app.
Want to make it easy for your audience to earn reward points and keep your brand top of mind? A mobile app makes sense.
If you're thinking of building an app with no audience at all, to begin with, that is totally ok. Just don't kid yourself that people are going to automatically know all about you the second your app is released. You'll need a lot of marketing to get it off the ground.
The process becomes a lot easier if you build an audience first.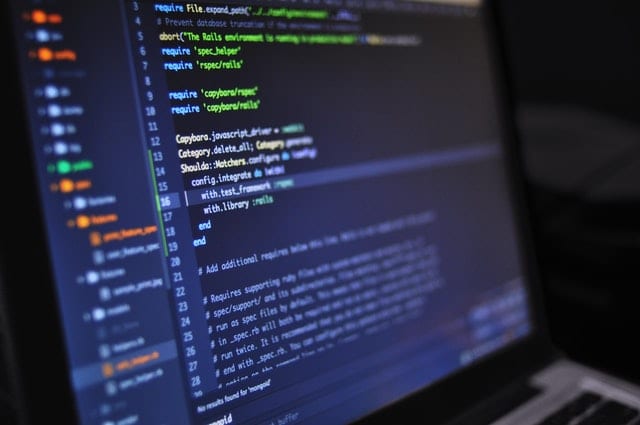 I Want To Develop A Mobile App With A South African App Development Company. Where Do I Start?
You're fired up and ready to begin. We've made the runway to mobile app development take off very easy for you.
Here's how you go about starting the app development process:
If you've done 1 and 2 well you'll be on the road to developing a very successful mobile app that will grow your business like entrepreneurial steroids.
We'd Like To Be Your Choice Of Mobile App Developer
With over 100 successful development projects under our belts and clients all over the globe, we know we can help you make the mobile app you're dreaming of.
Book a call and we'll show you exactly why we've become the South African mobile app developer of choice for so many businesses already.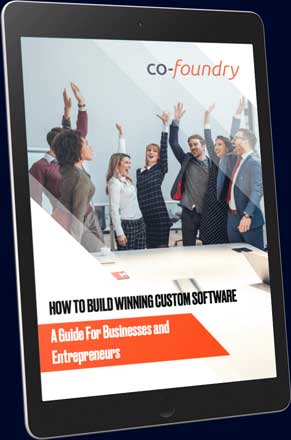 Want Help With Your Software Project?
Get Our Free Ebook: How to Build Winning Custom Software – A Guide For Businesses and Entrepreneurs
By subscribing, you agree to get emails from Co-Foundry. We'll respect your privacy and you can unsubscribe at any time.